Candle Holders
Let a candle holder from Hilke Collection light up your room. Our candle holders are handmade by experienced craftsmen and presented with their unique name and meaning. Featuring unique brass codes and being delivered in amazing gift boxes, our candle holders are a perfect gift for yourself or a loved one.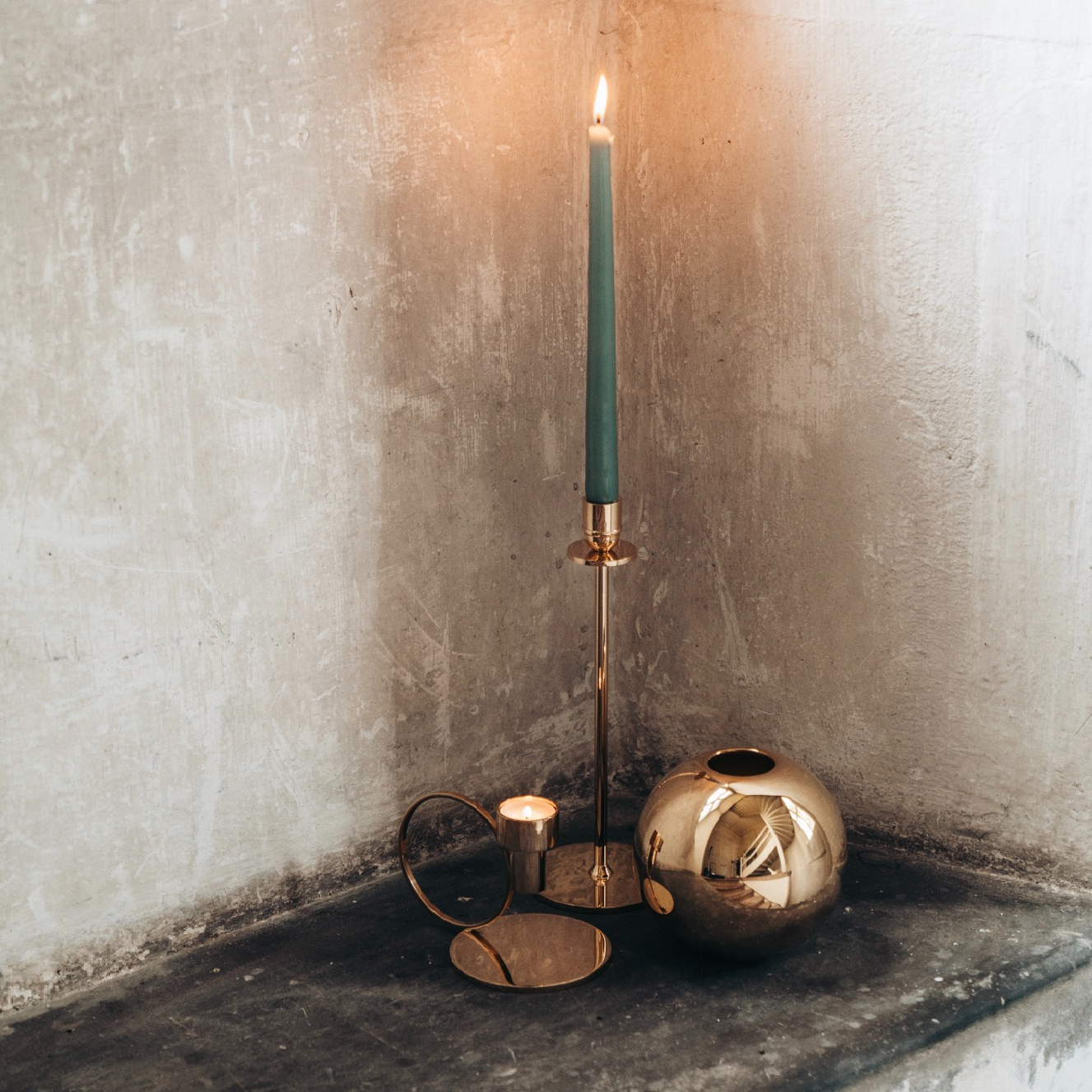 ---
Why chose a brass candle holder?
Brass is a durable material which has a warm, luxurious and timeless feel. It suits both modern and classic homes. Our brass candle holders can add a beautiful and cozy lighting to your home. They can be placed on a table, a shelf or on the floor, and can be used both as a decoration and to create a calming atmosphere. Enjoy beautiful and stylish lighting.